Fed up with unexpected intruders photobombing your perfect shots? Whether you're having a chill time in your hometown or embarking on an exciting adventure, we've got your back. AirBrush, the one-stop-shop for all your photo editing needs, is here to make sure you take the center stage in every single picture!
Say goodbye to those pesky distractions as AirBrush lets you effortlessly remove any unwanted elements from your photos, leaving you with nothing but pure, polished perfection. So, let's jump right in and explore the incredible tools that'll help you keep those photobombers at bay and ensure you're the star of your photoshoot!
Eraser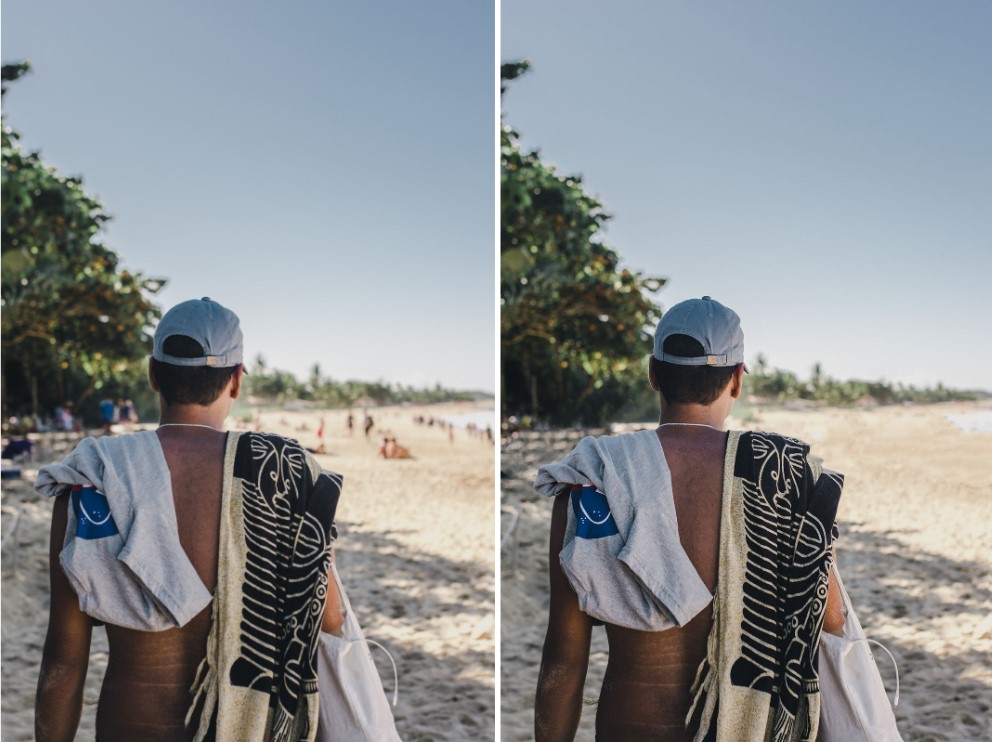 When you've got a persistent photobomber in a series of photos, it's incredibly satisfying to just rub them out. The Eraser is very hands-on and allows the pleasure of making photobombers disappear, bit by bit. And did we mention, it's super easy to use? All you have to do is swipe over the offending person or object messing up your otherwise stunning photo. For precision's sake, adjust the size of the eraser before swiping back and forth. If you make a mistake, there's an eraser undo option.
Stamp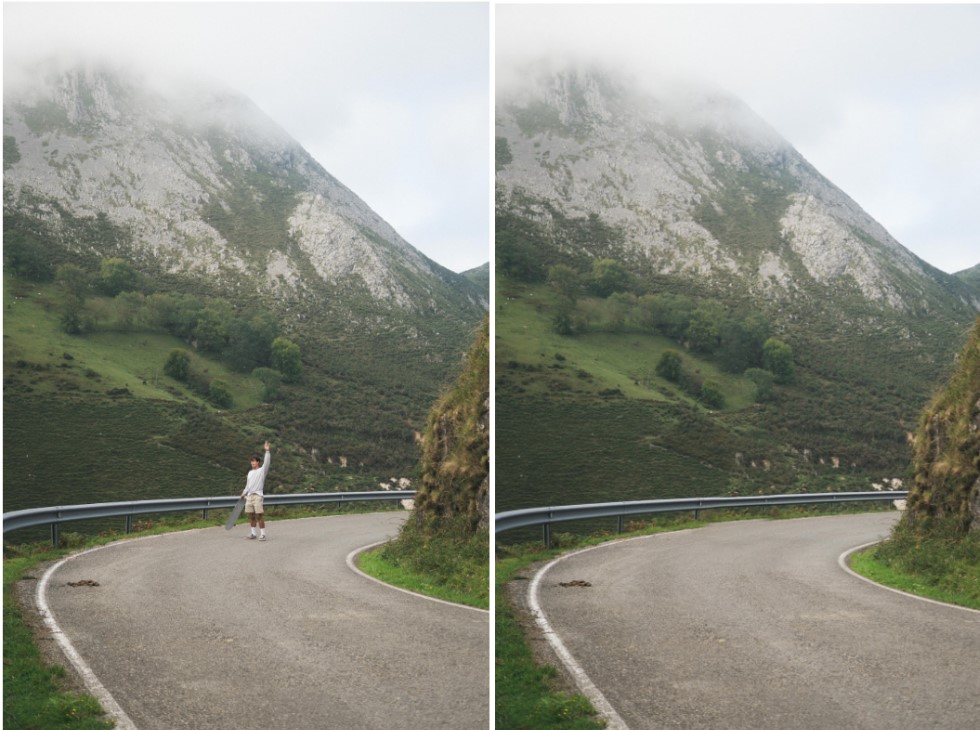 Get more of what you like in your photos with Stamp. With this tool, you can replicate any part of a photo and paste it over another. See where we're going with this? You can duplicate anything in the photo and paste it over photobombers making an unwanted appearance. The only thing you only need to ensure is that the section you select can blend seamlessly over the photobomber. There are customization tools to ensure that stamping out your photobomber leaves you with a perfect edit.
Crop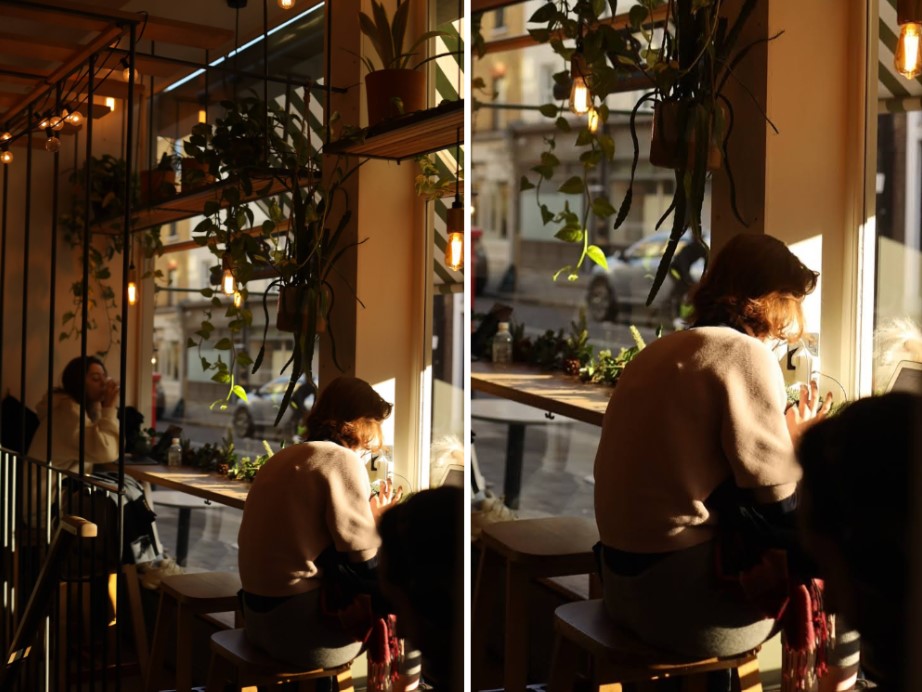 Sometimes a good crop is the best solution for cleaning up as the year goes by. That said, our Crop tool has an adjustable frame that gives a smooth transition for custom dimensions. This tool will work best if the photobomber is on the outskirts of the photo. You can try filling up the frame of the shot with your subject to avoid photobombers. But there's always the Crop tool waiting to save your photos all year long.
Bokeh
Bokeh is more of an indirect approach to removing photobombers. This tool applies automatically and makes sure your intended subject remains the focus of your photos. Simply chose your Bokeh shape, and the level of focus and you are left with a perfectly usable photo. The Bokeh tool blows out your background enough to make photobombers unrecognisable. And this is done as it imitates the traditional bokeh achieved by pro-photographers with specialized lenses.
Blur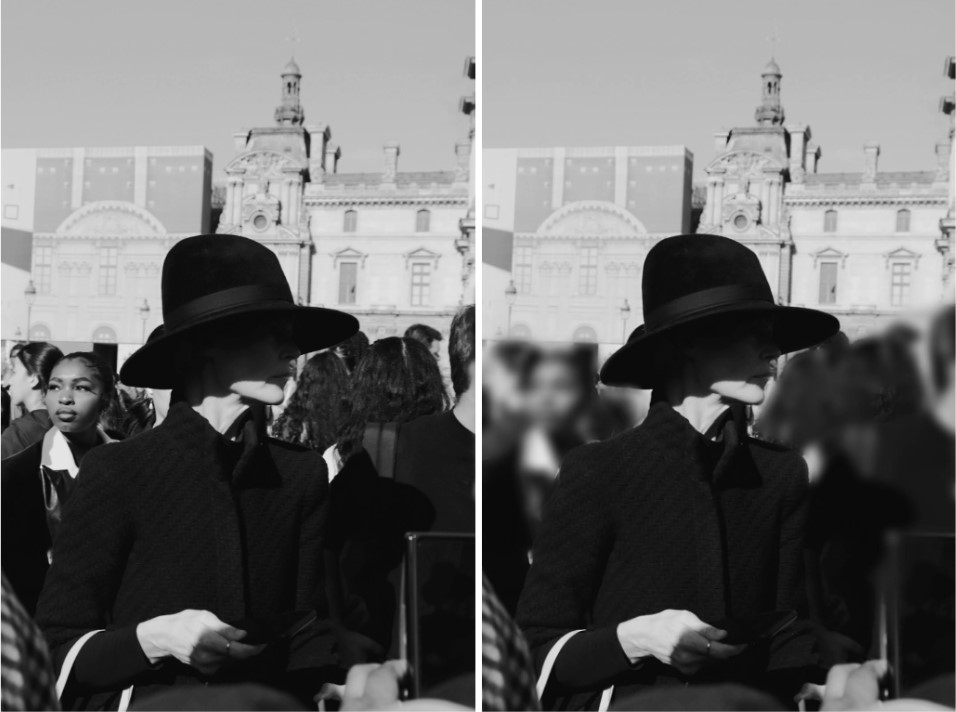 Catch a photobomber staring directly into your lens? Or perhaps a stranger getting a wedgie out? That's not a problem for the Blur tool. It's so easy, you only have to swipe over the area you want to obscure and it becomes unrecognizable. Take Blur to a singular person or to an entire background because photobombers are limited to individuals. By design, Blur is a very precise tool. You customise the intensity and we recommend aiming for a natural-looking blurred effect.
Jump into the new year free from the free of the photobomb curse. We've shown you how and you've seen the results. Combining the tools from above with the other great features in the AirBrush line-up, you'll have a fabulous collection of shots from over the course of the year, sans photobombers. When you're ready to post and share your pictures, tag us with #AirBrushApp and then follow along @AirBrushOfficial for the latest tips, tricks and hacks.